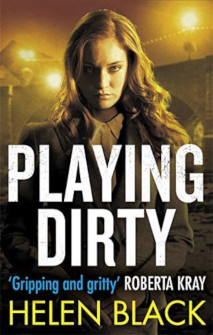 PLAYING DIRTY
Out October 2019
Things are looking up for Liberty Greenwood. She's brokered a deal with the local rival gangster and it looks like the police have finally stopped investigating her. She even has a plan to steer her family away from their criminal activities.
But when a spate of violence on the estates points to a hostile takeover bid from a crew from out of the area, Liberty is forced to take decisive and dangerous action - action which ends up with her doing a stint in prison.
Meanwhile, Liberty's partner, ex-copper Sol Connolly is recruited to join an off-the-books team who will stop at nothing to infiltrate the new drugs gang, hellbent on sending kids 'up county.'
As Liberty and Sol attack the same problem from different angles, who will give out first? And how many people will have to get hurt as they fight for what they each believe in?
'The Leeds setting is every bit as gritty as Kray's East End . . . hard as nails!' Peterborough Telegraph